Windpark Vader Piet proud sponsor of Aruba Hi-Winds
When invited to sponsor the Aruba Hi-Winds in 2018 the answer of Windpark Vader Piet was an immediate YES basically triggered by the connection which both Aruba Hi-Winds and Windpark Vader Piet have with the unique and very generous Aruban winds.
Aruba Hi-Winds started in 1987 and will be organized for the 34th time this year. During the first ten years, the financial assistance of the Aruban government made it possible to attract the best professional windsurfers of the world to Aruba. Bjorn Dunckerbeck, Robby Naish, Nevin Sayre, Phil McGain, and Jimmy Diaz all came to the Aruba Hi-Winds to compete. The event was also open for amateurs who enjoyed the racing where fun and sportsmanship took center stage.
When the government needed to curtail its financial support, Aruba Hi-Winds continued as a top fun amateur event hosting racers from all over the world to have a blast on as well as off the water.
Aruba Hi-Winds kept following new trends in watersports and still does. Besides windsurfing, kitesurfing and hydro-foiling have been embraced in an appealing program consisting of classic (long) distance speed races and various freestyle disciplines. Even the public on the beach gets connected to what happens on the water thanks to drones and live streaming.
Windpark Vader Piet is very proud to be able to support this largest and most fun amateur windsurfing event of the entire Caribbean.
Windpark Vader Piet Big Air Trophy
Winners 2019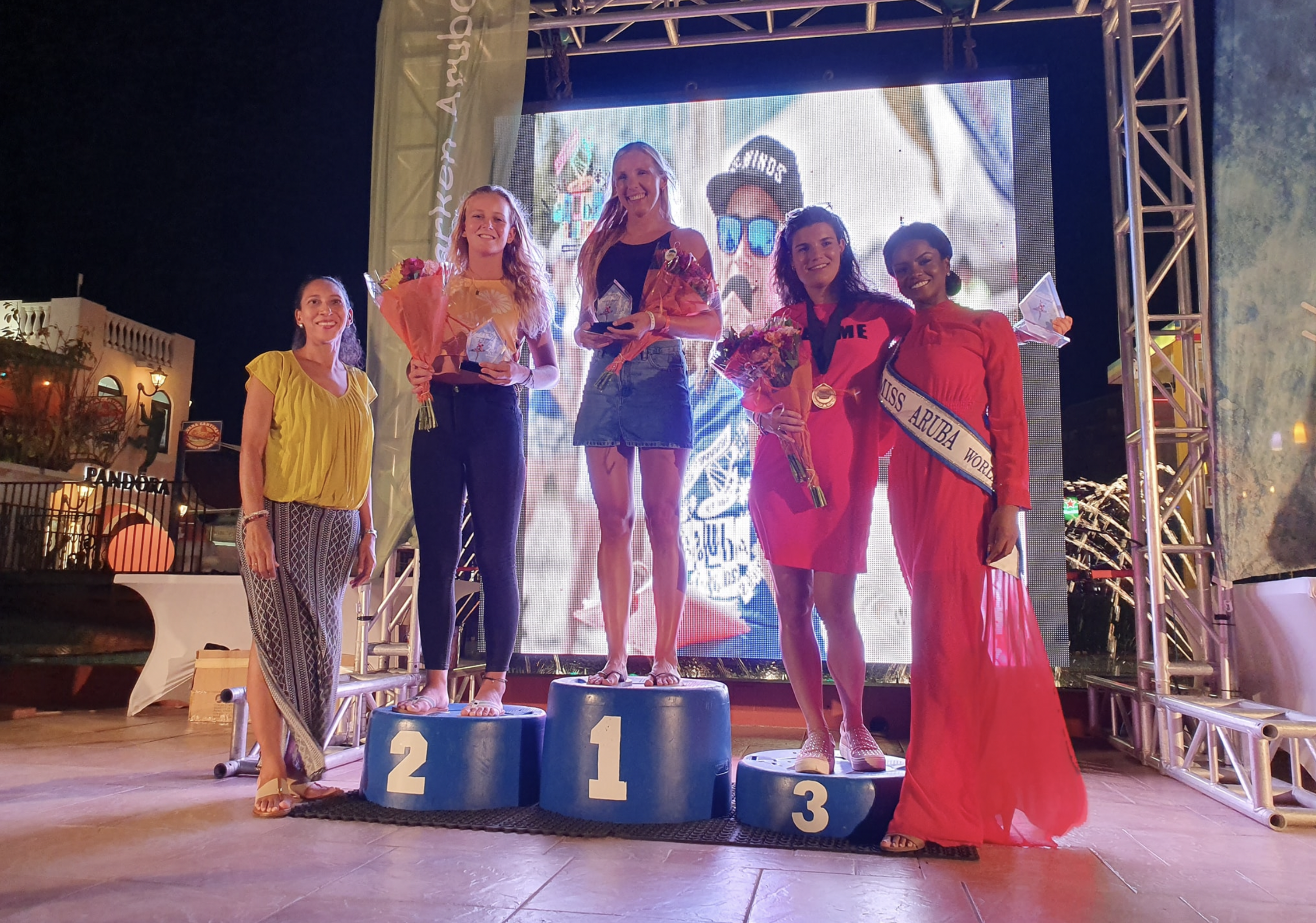 "Thank you Aruba Hi-Winds one more time
So happy with my results: 1st place at women long distance and 1st place at women big air
"
"It's not about who jumps the highest, it's about who has the best time flying high. Happy to have secured first place during this years hiwinds comp 
"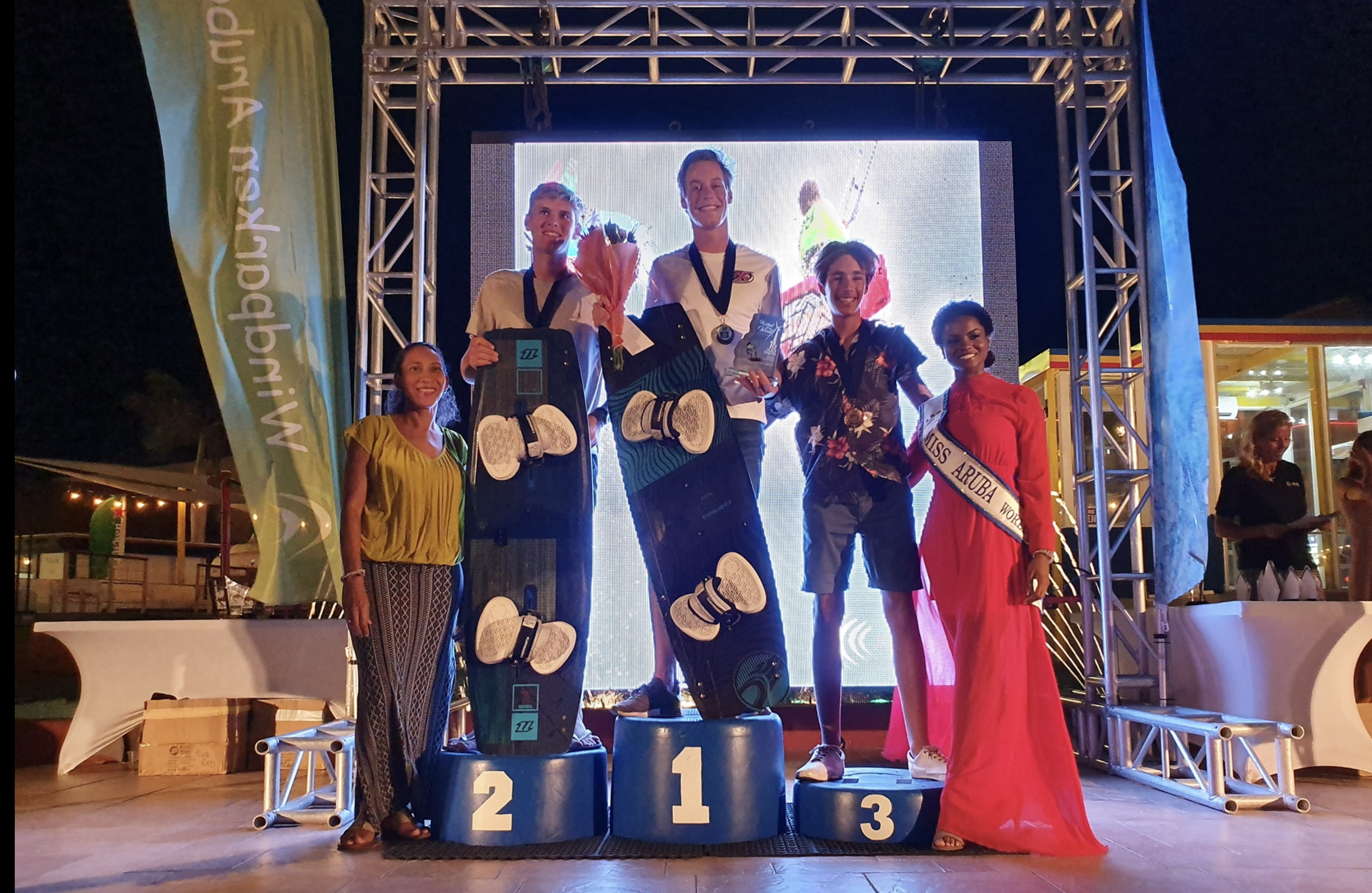 Tim Groenendijk, Tristan Hopman & Max Meyer
The Windpark Vader Piet Big Air Trophies for women, men and youth were handed over by Miss Julissa Tromp of Windpark Vader Piet assisted by Miss Aruba.